Following on from yesterdays post, here is my toddler boys version of my Migration Trend for Autumn/Winter 2013.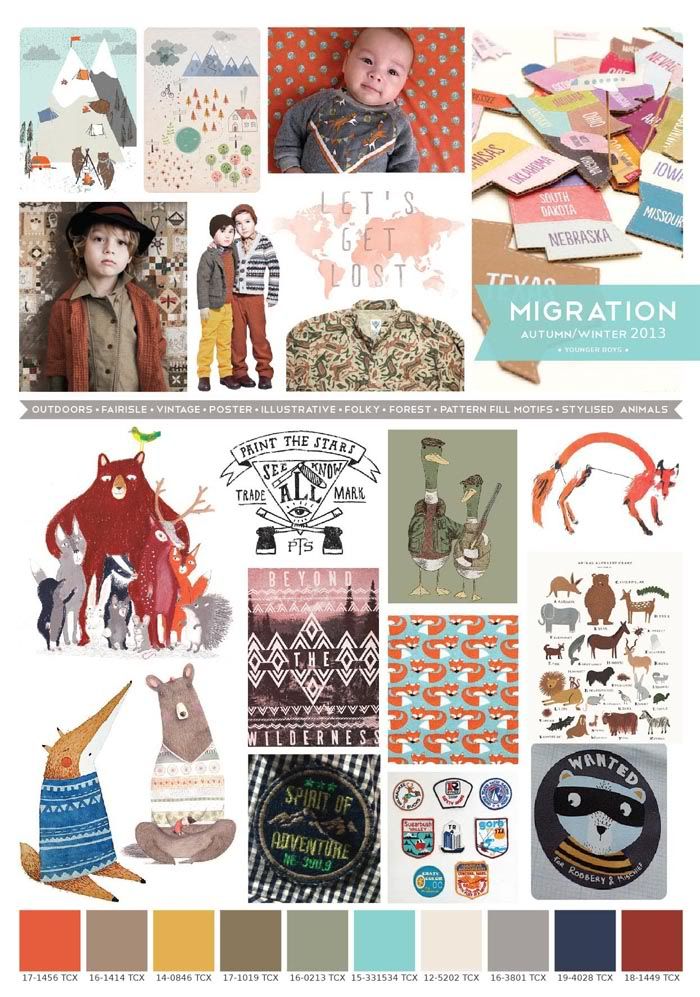 The theme of Migration looks at how people migrate around the world taking their values and traditions along with them and how they influence new cultures along the way.
The theme
for Toddler Boys
has a strong outdoorsy feel to it with lots of stylised woodland animals featured.
Key Themes
Outdoors
Fairisle
Vintage
Poster
Illustrative
Folky
Forest
Pattern fill motifs
Stylised Animals