Following on from yesterdays Boys Reflective trend for Autumn/Winter 2013 - Here is the toddler girls version.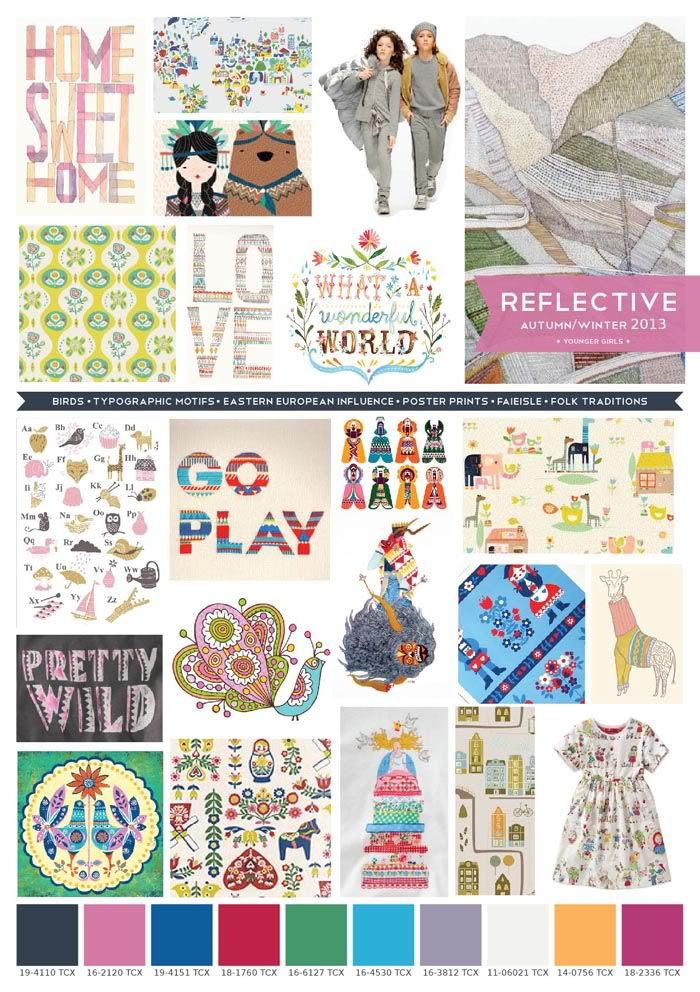 My Reflective trend looks at all things that influence our culture today. It is heavily influenced by Eastern European cultures and traditions which are mixed with our own values and traditions to show a reflection of todays youth culture.
Traditional Romanian and Russian prints are mixed with typography and used as pattern fills. Skate prints feature a lot and are reflective of the trends values giving the popular look a fresh new feel.
Key Themes:
Eastern European Influence
Keep an eye out for more trend posts throughout this week. You can also view all my trend work past and present by clicking on the trend label or by clicking here.